BY LÁSZLÓ MONDA - SOFTWARE ENGINEER @ TOPTAL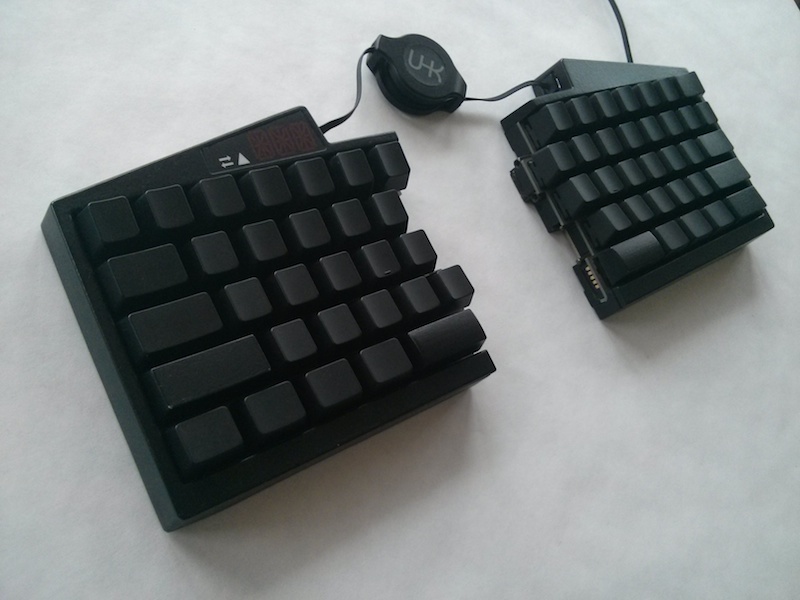 The Arduino Micro development board is an ideal candidate for this purpose, because it features the ATmega32U4 microcontroller - an AVR microcrontroller and the same processor that is the brains of the UHK.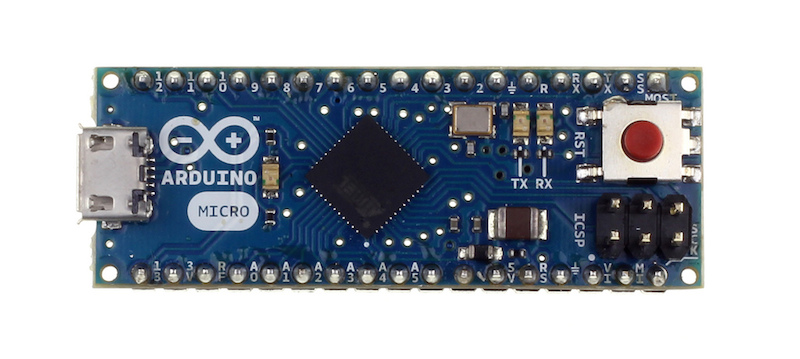 A full-sized 104-key keyboard could have 18 rows and 6 columns but we'll simply have a humble 2x2 keyboard matrix for starting up. This is the schematic: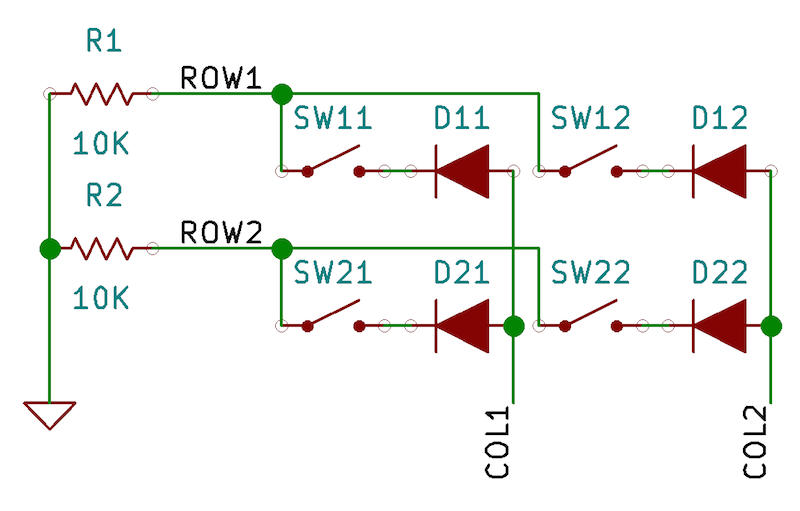 And this is how it looks on a breadboard:
For detailed information about this project follow the link.